Memorials


There are three memorial monuments erected in France, dedicated to the memory of the valiant efforts of the Cactus Division soldiers who helped to liberate France from the stranglehold of the occupying German Army.
---
Saulcy-sur-Meurthe, France
(6.5 kilometers south of St Die)
Dedicated: 22 Oct 1989
Inscription:
November 22, 1944
Soldiers, they came to this place and died in full youth and far from home
Pfc Rosendo Cardenas
Simonton, TX
SSgt Frank Carraccio Jr
Centerville, IA
Pvt Edward V. Ciricillo
Newark, NJ
Pfc Bayard Dodge Jr
Bronx, NY
SSgt Russell Fuccy
Detroit, MI
Pvt Henry Gaynor
Brooklyn, NY
Pvt William James
Metropolis, IL
Pvt James H. Vanover
Independence, MO
Erected October 1989
By comrades, no longer young.
Company A, 411th Infantry
United States Army
"At the going down of the sun and in the morning, 

we will remember them."


"Erige en ces Lieux a perpetuite, Grace a la Genereuse cooperation
des habitants de Saulcy-sur-Meurthe"
Memorial Committee, Company "A", 411th Infantry
Daniel T. MacMillan
Douglas H. Stellner
John Wuensche

---
Pfaffenhoffen, France
Dedicated: 30 Jun 1991
Inscription:
Dedicated to the officers and men of the 103rd Infantry (Cactus) Division and attached units of the United States Army and to loyal French soldiers and citizens who assisted in the liberation of this portion of the Moder River Valley during World War II.
Erected by veterans of the "Cactus" Division and Les Amis de Liberation, 30 June 1991
---
St Die, France
Dedicated: 13 Jul 1992
Inscription:
In grateful remembrance of the sacrifices of citizens of St Die-des-Vosges and the gallantry of the soldiers of the American 103rd Infantry Division in the Battle of the Vosges 1944-1945.
Presented by 103rd Infantry Division Association of World War II July 13, 1992 Through the generous cooperation of the citizens of St Die-des-Vosges.
---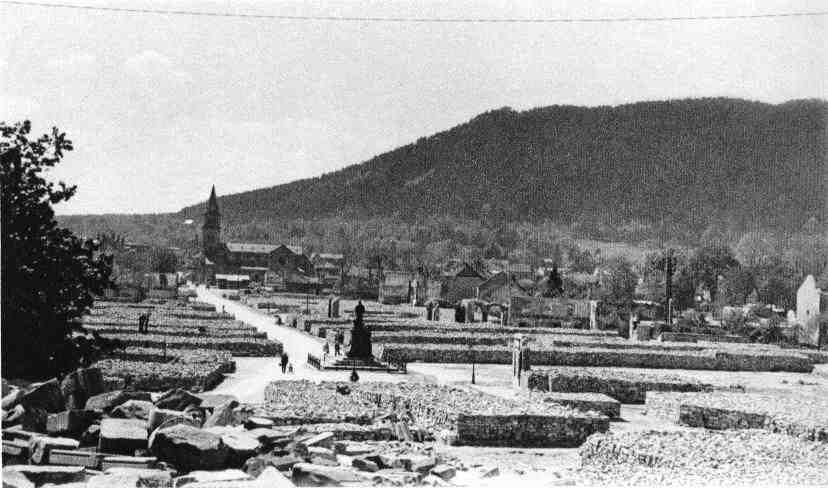 St Die-des-Vosges, 1944
---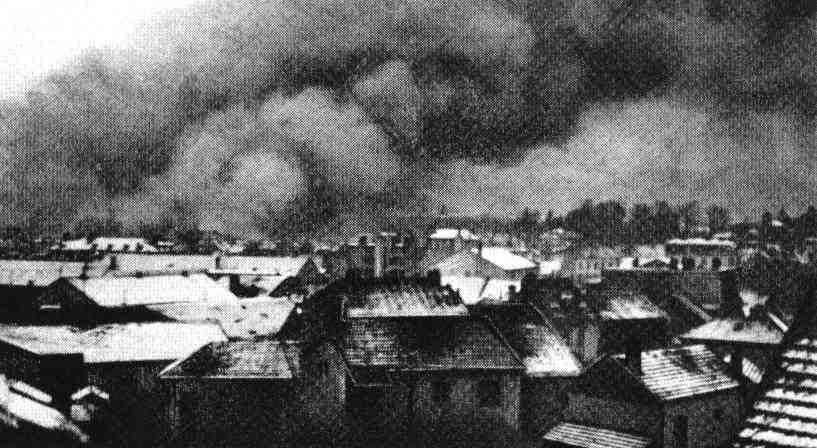 St Die-des-Vosges in flames during a bombardment
---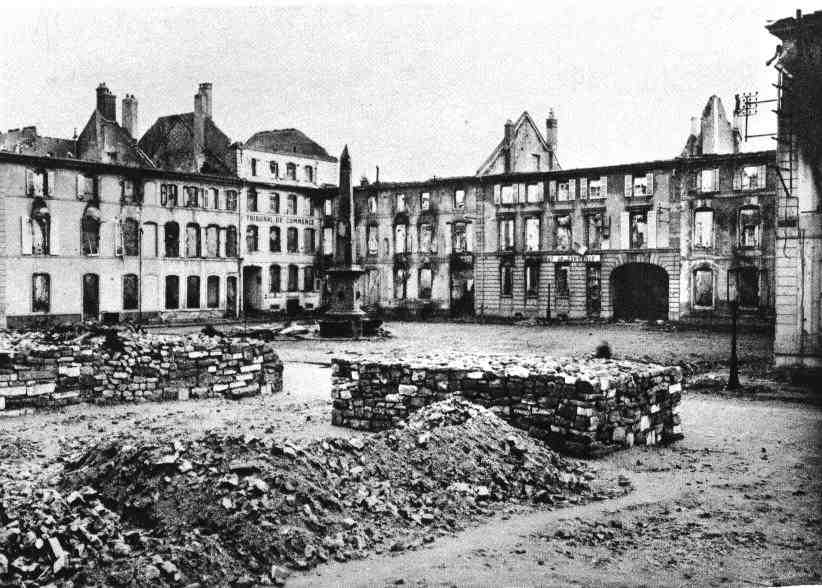 St Die-des-Vosges following the bombardment
---
Photographs furnished are courtesy of Mr Bruno Laurent, Lubine, France
blaurent@worldnet.fr
This section is the work of Ken Sequin and family - his server, Talkcity.com, is offline.

I had copied the site before it closed,

this is near complete without the

guestbook and talkcity links. No adjustments will be made in this section until Ken returns.

Some links and items are omitted because of "not available" items and the original site was in Apple, this site is Frontpage.